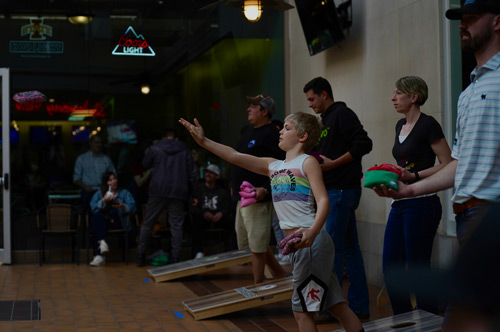 Cornhole league starting this spring! Sign up as an individual now.
Duration: 8-week session
Time: Sunday Evenings
Team Size: Individuals + Pairs
Cost: $10/player per night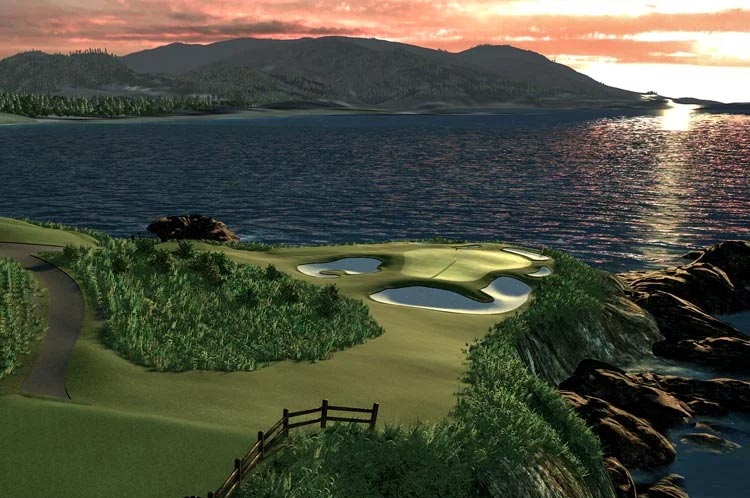 Golf League starting this Fall! Grab a friend and sign up now!
Duration: 9-week session
Time: Play your round anytime during the week Monday through Thursday! Just book one hour and play that week's course!
Team Size: 2 players
Cost: $40 signup fee per player
*Pro Tip: If you expect to miss a week you can play ahead! Our course schedule is posted in our bays so you know what courses to expect each week!
9 hole, 2-player best shot
Two mulligans per team. Either player can use the mulligans.
After week three, the field will be divided into divisions based on scores from the first three weeks. (Size and number of divisions depends on the number of teams in the league.) Your team will stay in your assigned division for the remainder of the season.
Putting will be based on a 10-foot "gimme" range.
Course schedule will be predetermined at the beginning of the season.
Team can play individually, but playing with another team is encouraged.
If a team knows they are going to miss a week, they are expected to play ahead to make up for the round they will miss.
Falling more than 2 weeks behind may result in removal from the league without a refund.
Payouts are determined by the number of teams in the league.
Limit to 1 hour per round per team
Two teams playing together = 2 hour time limit

Pace of play for simulator golf:
9 holes = 30 min per player (i.e. – 2 players for 9 holes = 1 hour)

Tuesday nights will be "League Night" in which there will be drink specials! Priority tee times will be given to league participants on a first-come, first-serve bases. You must book your tee time online, or by calling (515) 715-1602.
Weekly Cost: Rounds must be played Monday-Thursday for discounted pricing. Price will be $16/person ($32/team). If played Friday-Sunday the price will be the standard public rate of $21/person ($42/team).